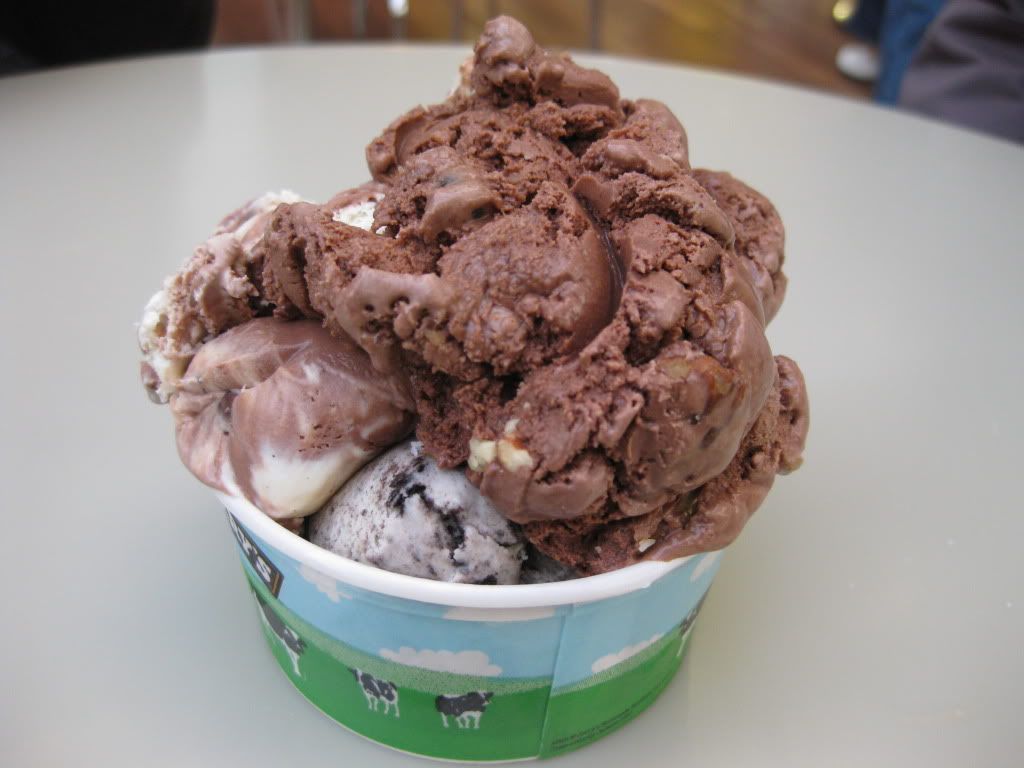 Mid semester break is here so I'm free for two weeks. Yay! To celebrate
, Jaz and I hit Ben & Jerrys (my third time this week...). We ended up trying a grand total of five flavours: New York Super Fudge(?), Chocolate Macadamia, Sweet Creme and Cookies(?), Peanut Cookieburra and Strawberry Cheesecake.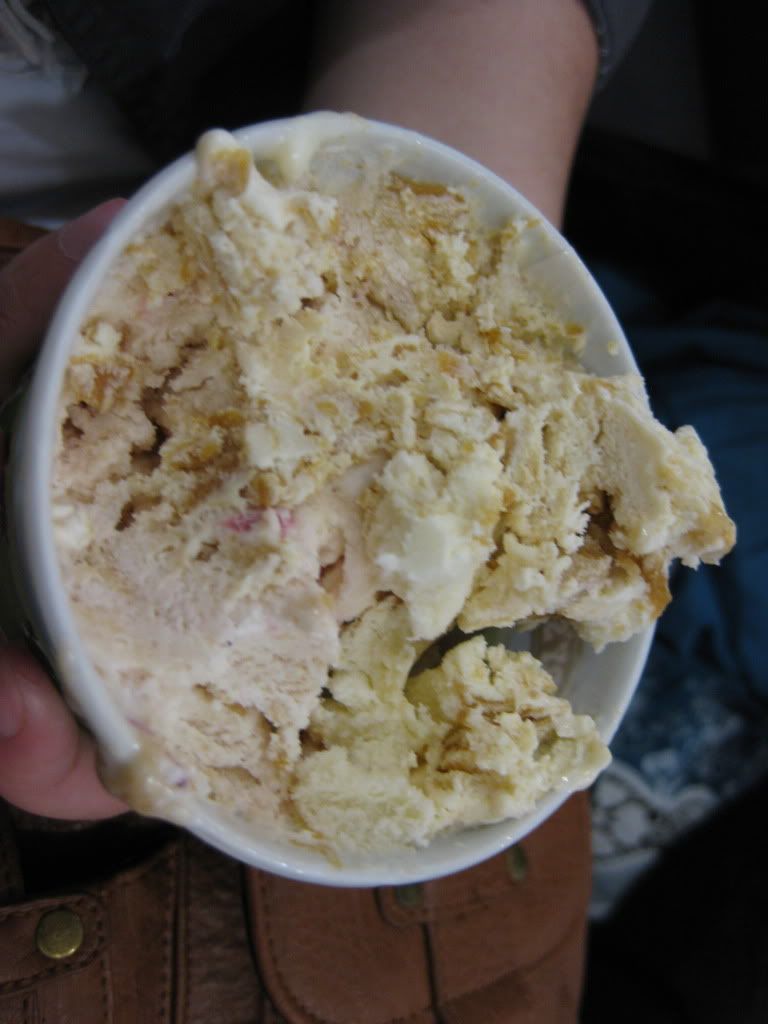 Forgot to take one before we dug in...



We actually didn't mean to eat so much, seeing as we'd just had a picnic involving two types of cake... but unfortunately we found a hair in our first serve of ice cream, so they nicely let us choose another. Due to our sugar high (to the point where I thought it best to wait outside for them lest they think we were scamming them due to my inability to control my laughter—even now I don't know what I was laughing about) we only chose two flavours this time around.



Two happy chappies! :D!



I also splurged whilst waiting for my two lovely ladies to finish class...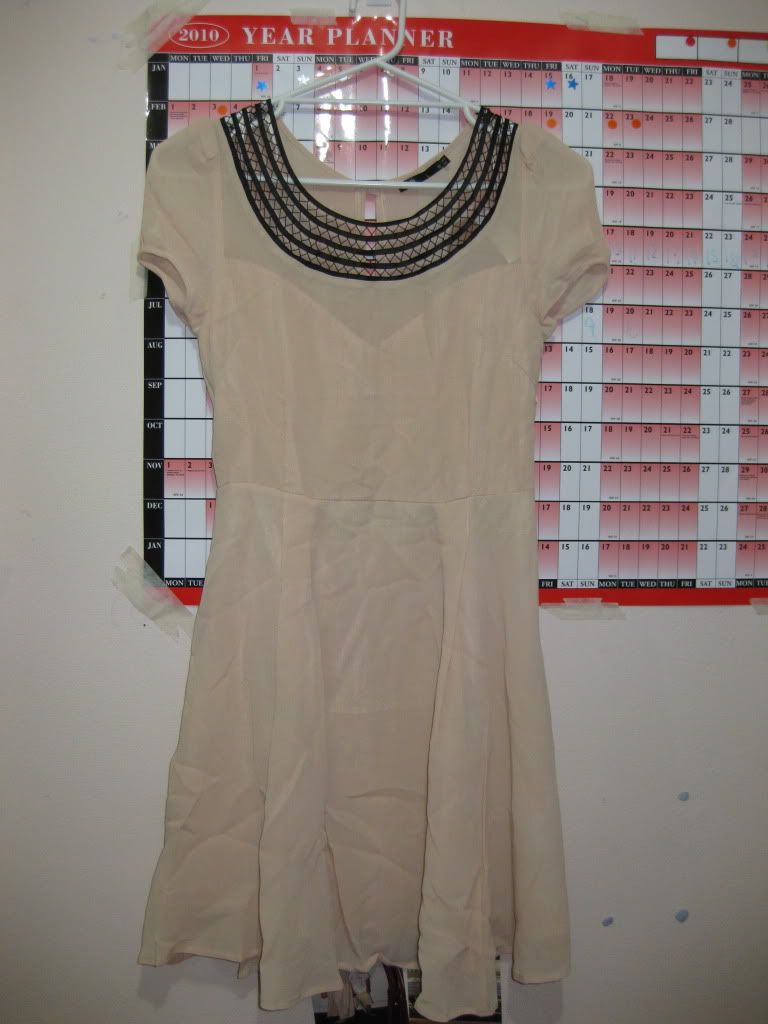 New Dress on sale for $20 (Dotti)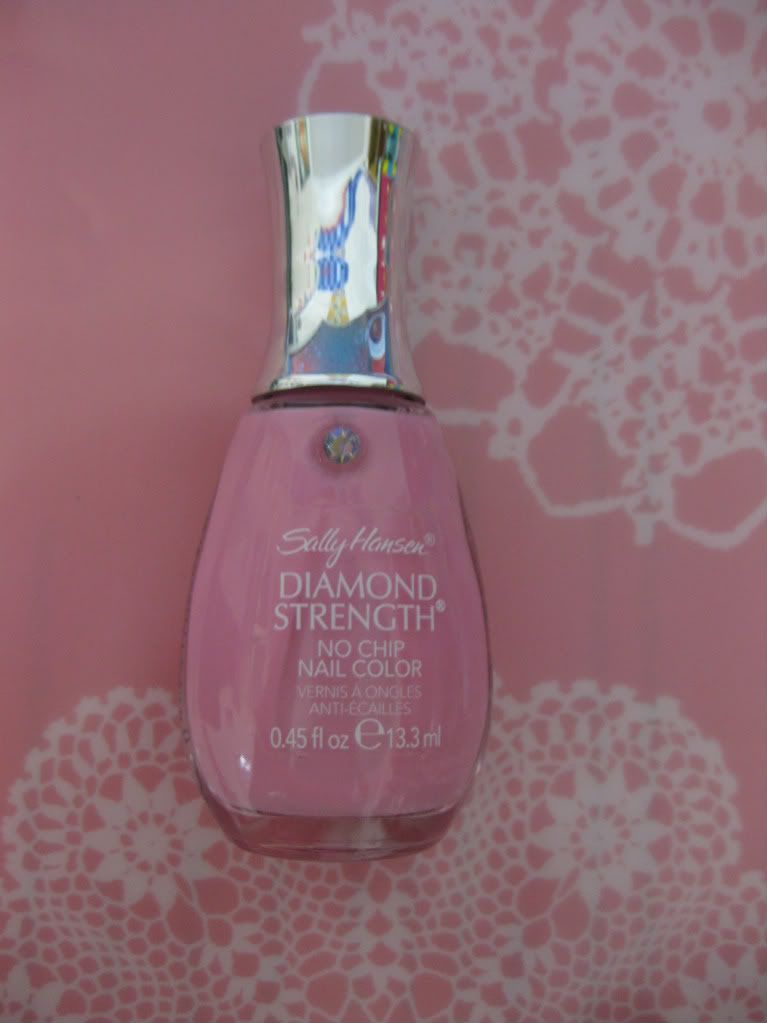 Pink Nail Polish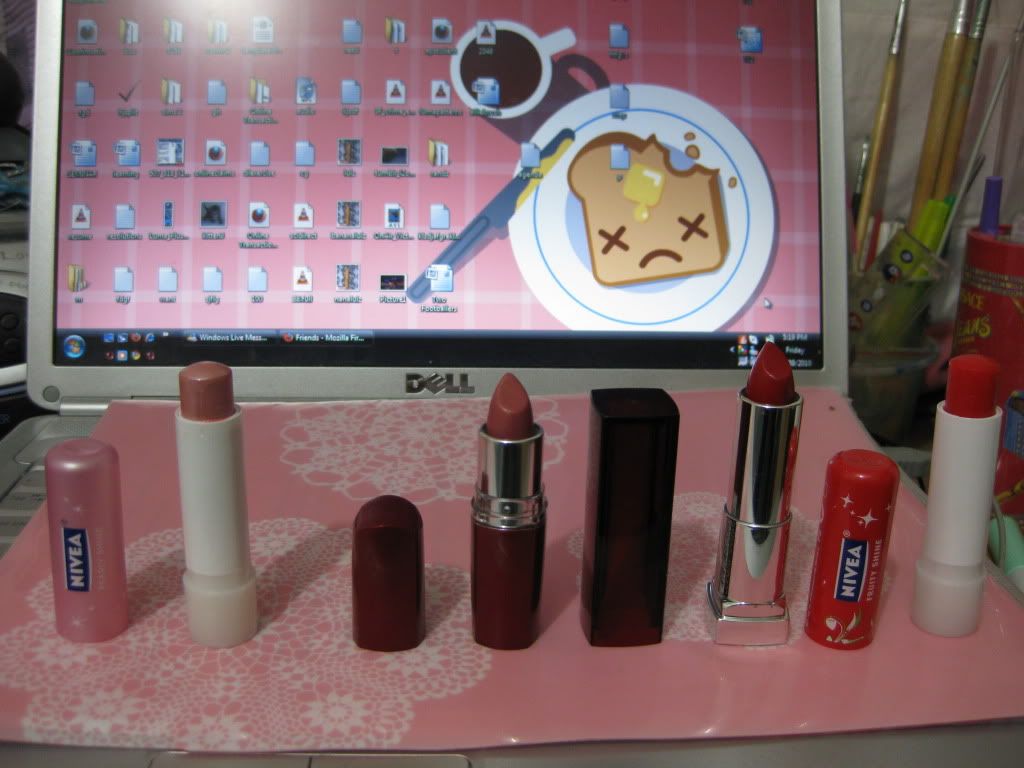 Line up of new Lip Products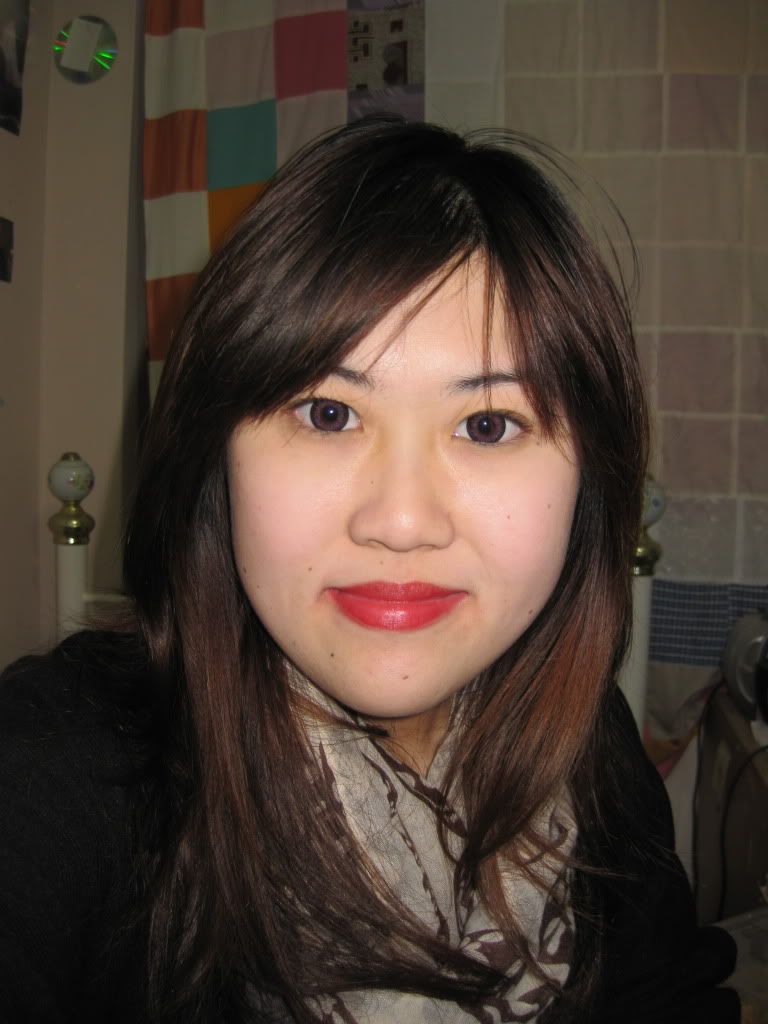 Wearing Maybelline 'Are you Reddy?' (blotted a few times! It's so bright!) & my first ever pair of Pink Circle Lenses



I've been lemming a bright, but pastel-ish/candy pink creme nail polish for a loooong time. D keeps talking me into putting it (and everything else) on the backburner because I'm trying to save money. I really shouldn't have gone to Priceline without him; I blew a lot of cash D: Wore the nail polish (called 'Wedded Bliss' umm whaaaat?) to work the past two nights and no chips so far so yay? I also ended up with a dress, which should be nice for going out. Now I just need an occasion... It replaced my lemming for a pink chiffon skirt with a cat print because it just did not sit right! Made you look like a puffer fish down below :(