It seems all I ever do is go on announced/unacknowledged hiatuses and post about food, but I'm back (with food) so put on a happy face!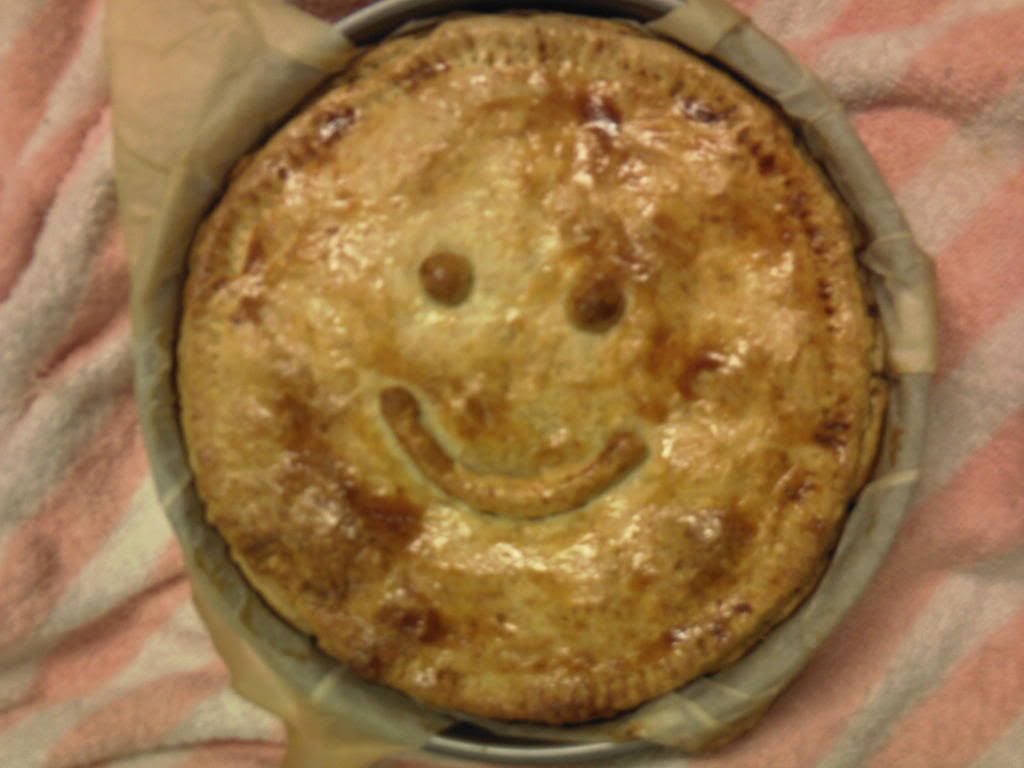 C:
Today is my brother's birthday (Happy Birthday, bro!) and when asked what kind of cake he wanted me to make him he said, "apple pie". So yes, technically not a cake, but still delicious so who cares? I take it as a compliment that he likes my apple pie that much.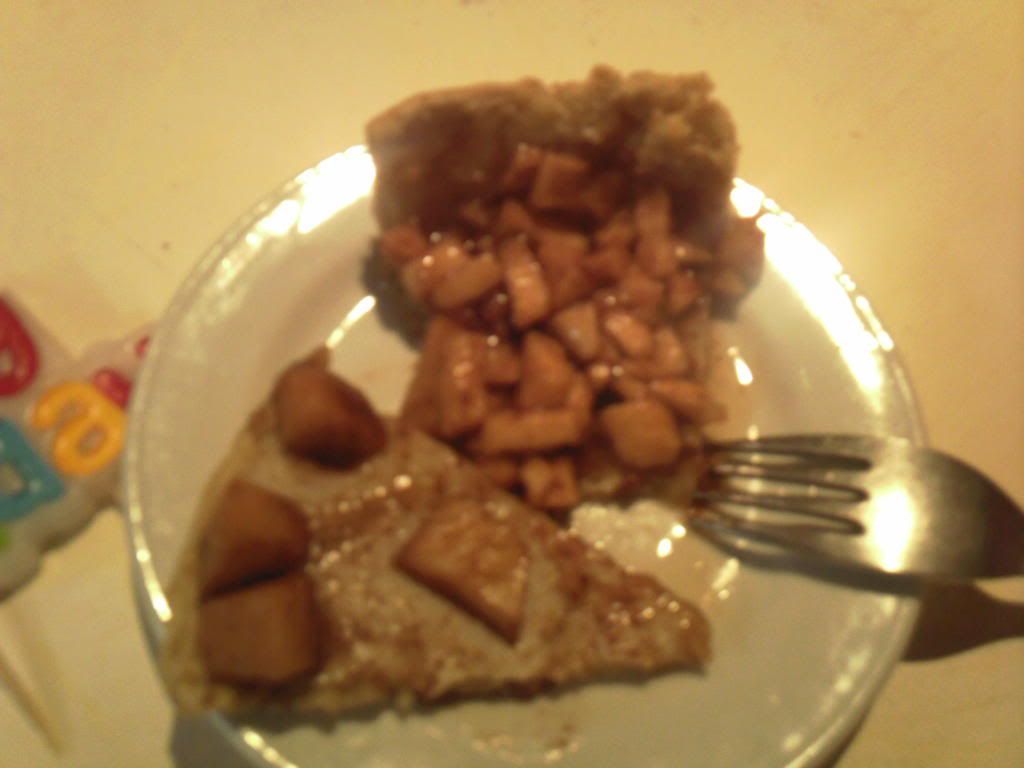 Horribly blurry, but nonetheless delicious, innards
It was actually my first time making a real pie, since I usually just make very time consuming, rustic, hand pies. I guess I need more practice since I didn't really plan it out so the edges didn't really join the top properly, but whatever. I also baked pandan and coconut chiffon cupcakes on the weekend, but didn't get around to taking any photos :(
One day I'll try and share why food is so important to me.