Last night my brother and I made pizza dough from scratch. Apologies for crappy phone pics!

The blur = my broooo hahaha rolling out our un-traditional (not circular) pizza dough



My bro's pizza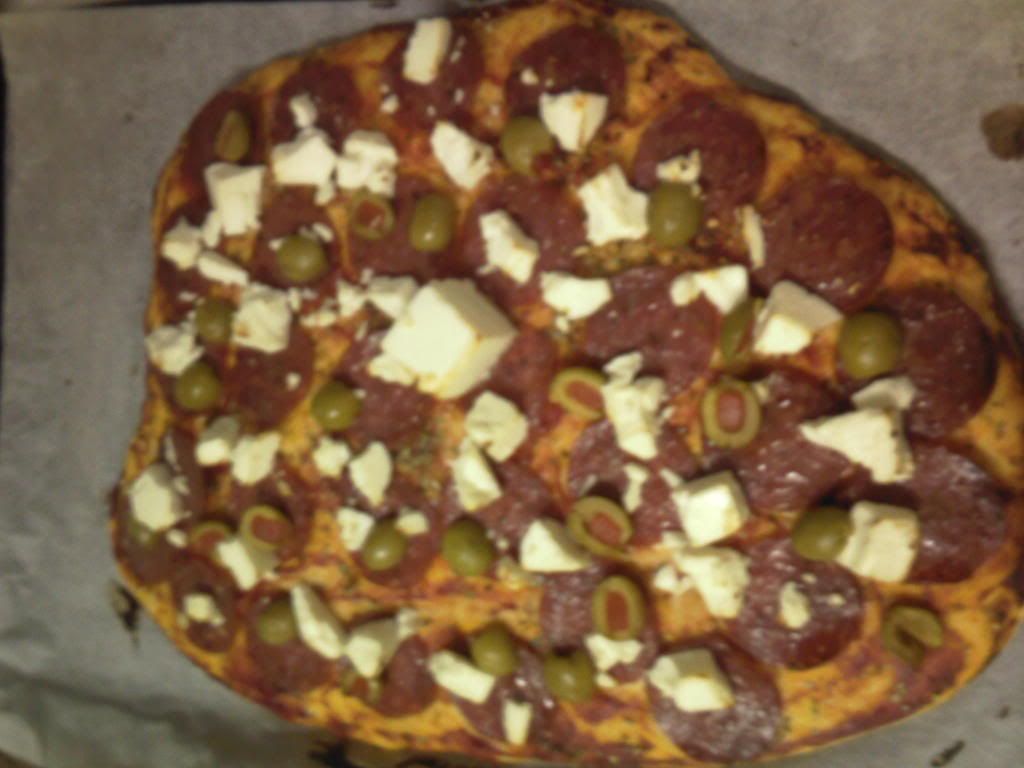 Miiiine!
They were giant and were a hit even though they totally were not 'thin and crispy' as the recipe said it would be (see here:
Thin and Crispy Pizza Bases
), but hey, no one died! Also my dad ate a lot and he never eats a lot of pizza! The toppings were fetta (our first time trying, but my brother and mum decided they don't like), green olives and pepperoni. Yum!