Today I spent $20 on food. That might not sound like a lot to you, but I'm frugal, a student, and unemployed (according to Centrelink who don't want to be down with me). Nonetheless, who can put a price on long overdue, much needed, catch up with two of your favourite girls?
A photo would be appropriate here, but I fail at being camera happy. Hopefully I can pinch one off Kat later.
We went to check out the Biennale, but only managed to view the Museum of Contemporary Art's segment. Our unanimous favourite was the two artworks by Penny Siopsis, so if you're up there, check it out! I was a little disappointed though, as the MCA lacked interaction, which I always look forward to. It's those pieces that I find linger in my mind most as favourites, especially in the past Biennales. D and I are planning to give Cockatoo Island a go on Tuesday, so hopefully my need to be physically engaged is satisfied there.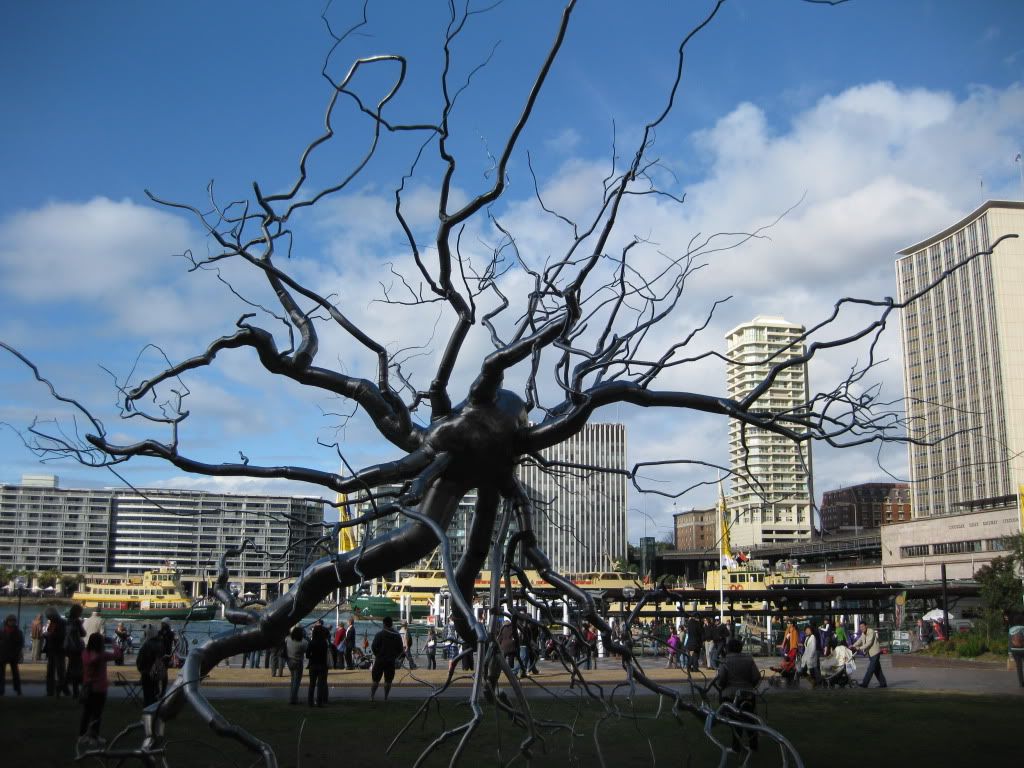 Neuron by Roxy Paine
Currently on display outside of the MCA as part of the Biennale of Sydney 2010
We hit two cafes today. I won't name the first one as it wasn't a worthwhile experience, although not terrible. It should be renamed Bird Cafe though as it's more appropriate, and it should be noted that the birds weren't really the problem...
The second isn't really a cafe, but
La Renaissance Patisserie Francaise
. There was a line just to enter and just after we were seated, people started having to wait for tables. This was at around 2pm, but then again it was a Sunday. The prices are a little high for my liking, but then again I have to wrap my head around the fact that it's in a tourist area... I'd been meaning to go for awhile because of the macarons, which I'd once had an obsession for, but seeing as they're $2.50 each, I passed in favour of...


Chocolate Eclair with Chocolate Pastry Cream ($5.50 eat in)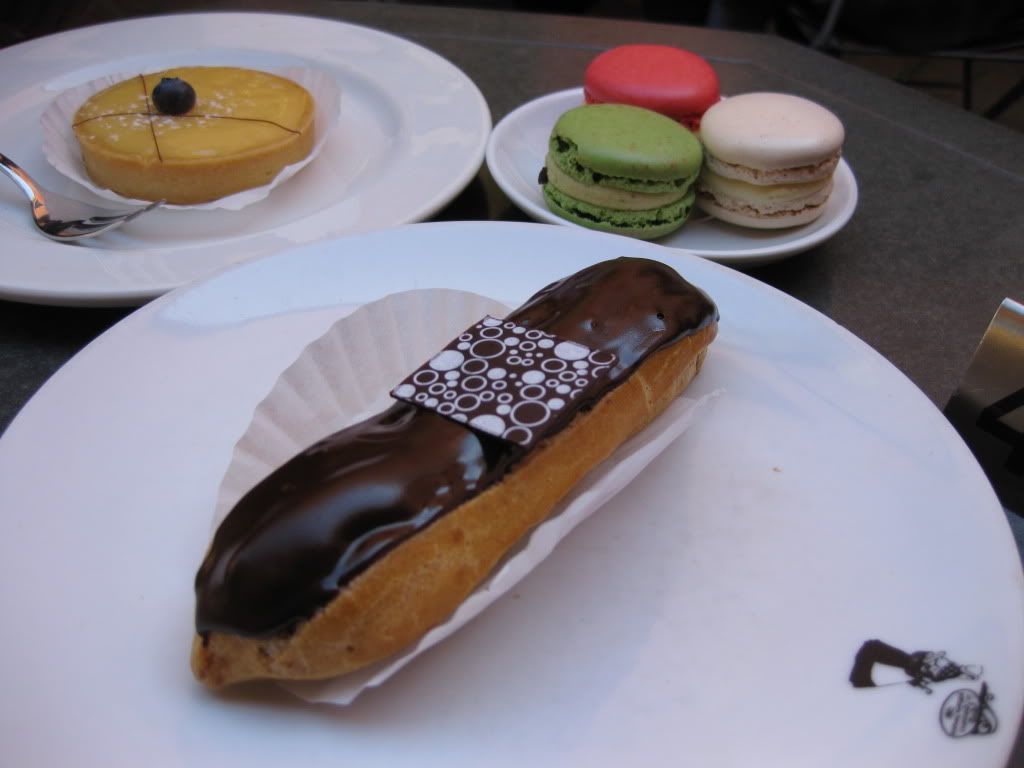 Lemon Tart, Macarons (Strawberry?, China Jasmine Green Tea, Pistachio), Chocolate Eclair
It was all well-received, washed down with flavoured lemonades ('diablo' with choice of mint, strawberry or grenadine syrups) and flavoured mineral water (Perrier with mint, strawberry or grenadine syrups). Looking at these photos makes me want another eclair... I just showed D and it seems I'll be returning for seconds on Tuesday >:D