I know it's a little late, but here are my picks off Etsy! After all, if you're going to celebrate it consumerist style, you might as well help the underdogs.
Karing Is Shering
has a few cute pieces of jewellery. My personal favourites?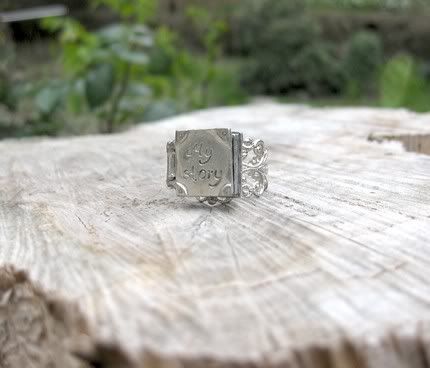 My Love Story in a Book Filigree Locket Ring. It also comes in gold.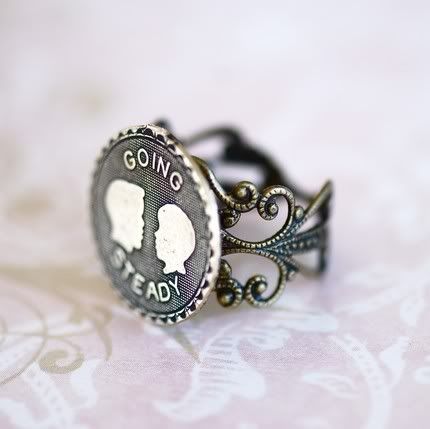 As well as the cute, vintage Going Steady ring.

YOUgNeek
has more unisex gifts, in my opinion, that are super unique (as the name suggests) and quirky (or well, geeky)! Vday pick from there would have to be...
YOU Are Soooooo Attractive - pair of magnet rings
Don Moti
has some gorgeous jewellery with the
Couple Reminiscing Ring
being my outstanding pick (see below). Would be so beautifully nostalgic for a longstanding couple.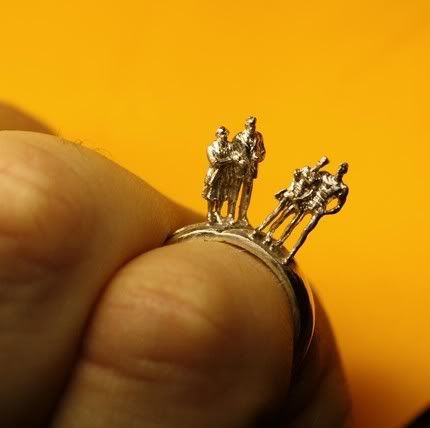 Perhaps not everyone's idea of a great gift, but I quite like this: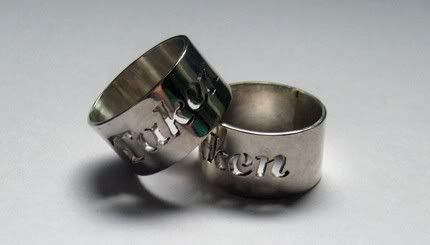 Taken Ring by Maureen Duffy, who also does personalised rings amongst other pieces.
What would I get my Valentine?
One Potato Two Potato - a heart-shaped potato picture book
by
Uber Tuber
and one day
this pair of couple rings
by
Piccini
.
What would you get for yours?/What are you getting yours? Do you have any plans for Valentines Day? How would you want to spend your dream Valentines day, and what do you really want to receive?