Ahh! It's been awhile, indeed. I've no excuses except for holiday lethargy-inducing monotony. As you'll soon see I'm all ready for it to end and for uni to begin... Yes, I received my offer, as cockily-expected, to return to Communications. Props must be given to my dear friend, Ashley, who got her offer. The below is from our reunion escapades...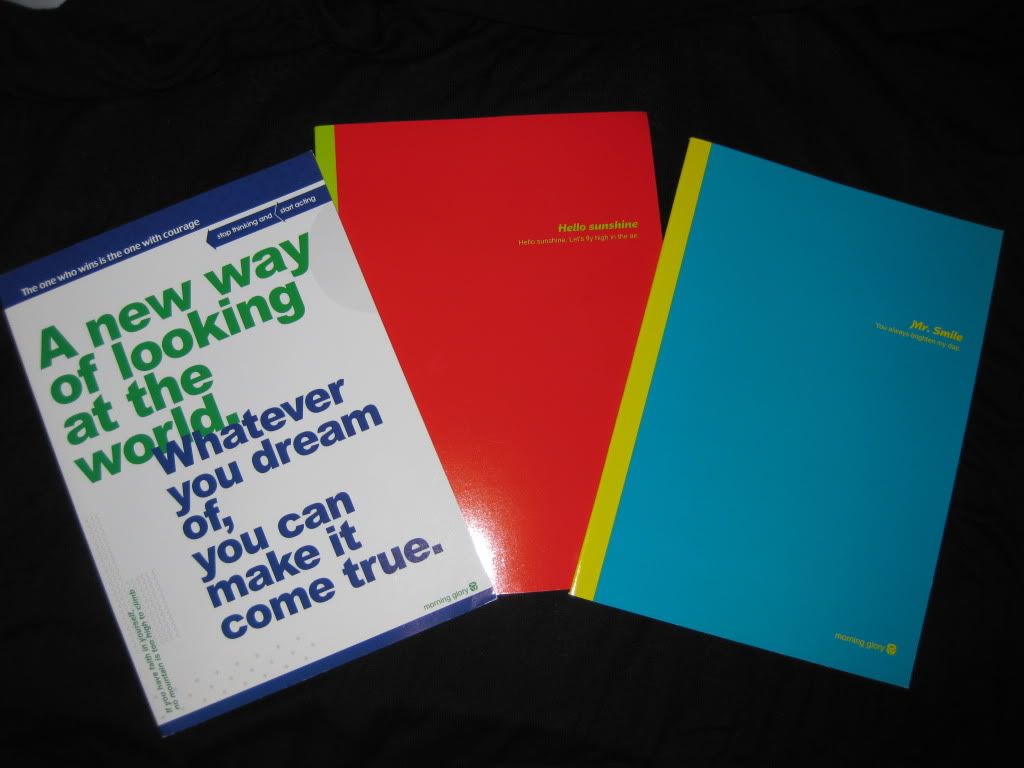 For the srs busns student in me. I imagine accompanied by my nerd glasses BD and holding on to my dreams with steadfast resolution!



For those more lighthearted 'this is the life' days...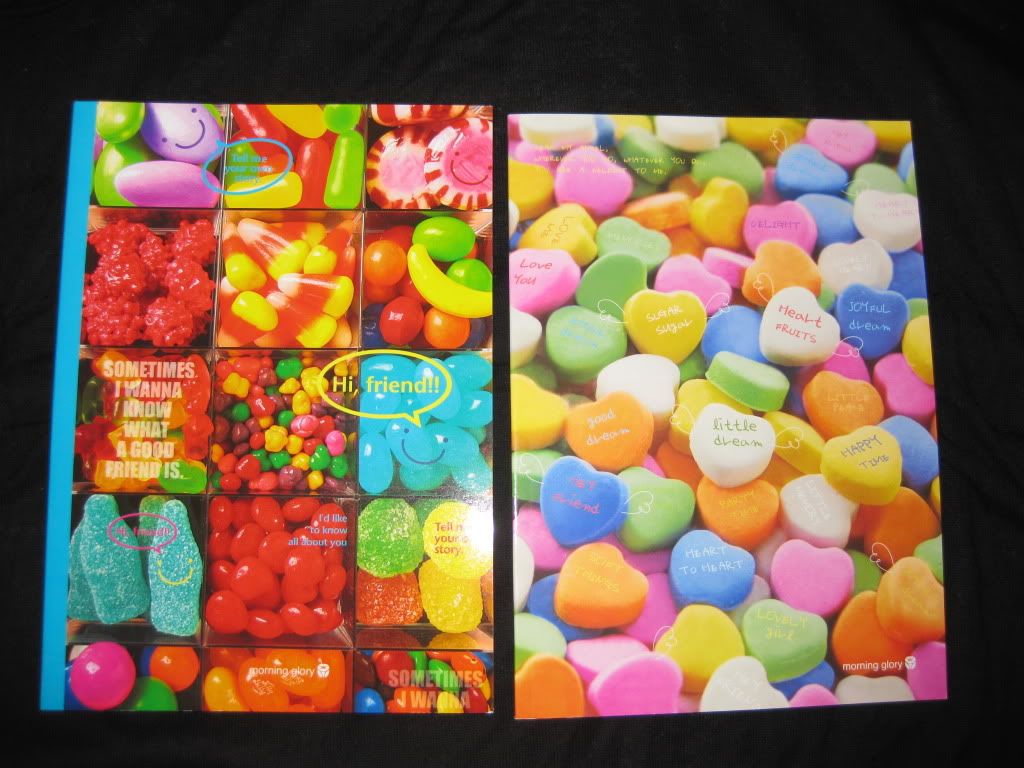 For the 'zomg-I'm-so-hyper-right-now!!!' days
All from Morning Glory. The sign said 8 for $10, but I was pleasantly surprised when I got to the counter and was only charged $5! Bargain!!
Hit Kinokuniya in search for more cute things, as that was Ashley and I's goal for the day, and walked out with...
Excuse the icky sticker remanants that I regret attempting to peel. Plan to cover them with a sticker again -.- but yes, organisation all sorted! The solid coloured files are punchless and can hold up to 100 sheets. Yay! The lovely Ashley taught me how the work... I'm so silly hahaha.
Oh yeah, and I've been baking... Tonight I had it in my head that I was to bake chocolate chip cookies, but I'd misplaced my recipe, so I tried a new recipe and...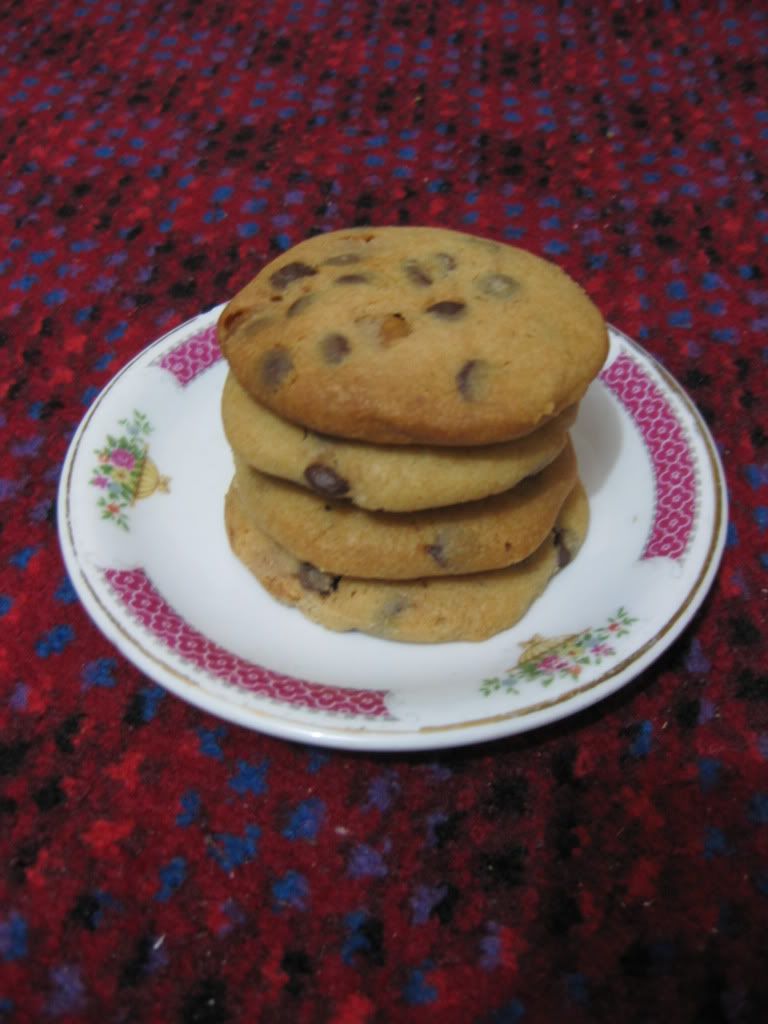 Gorgeous, easy-to-handle, crispy on the outside, chewy and soft on the inside, chocolate chip cookies!



Did you say, 'king me?'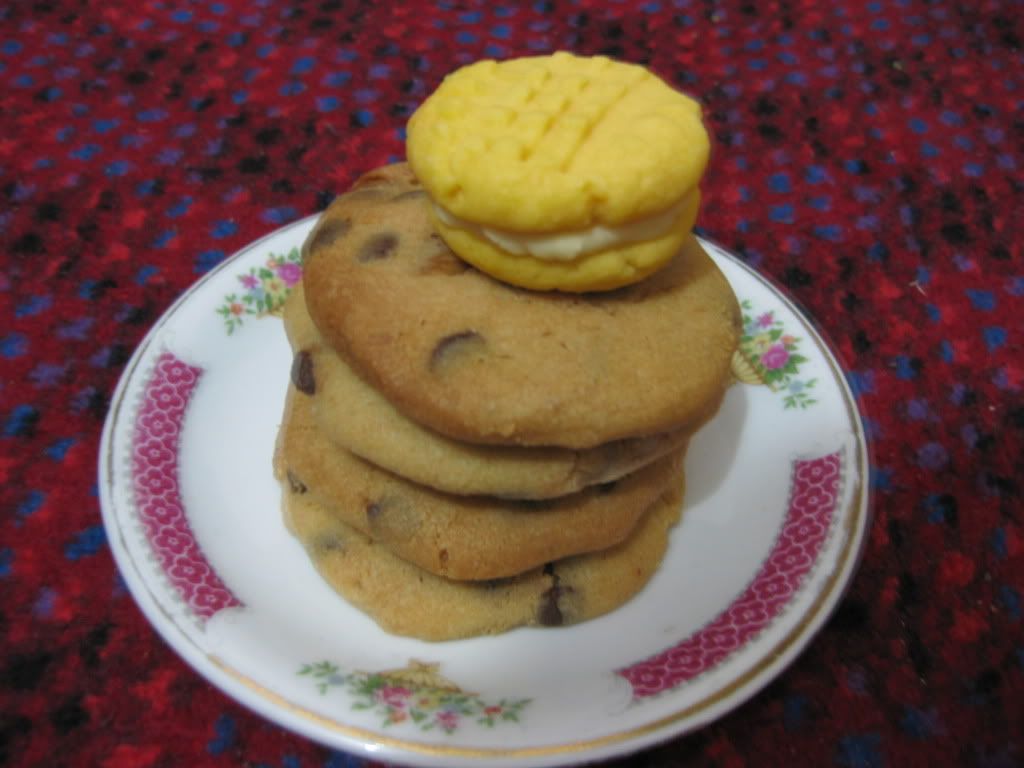 The last of the Melting Moments I made making a guest appearance...



Poor little survivor has a chip missing... but look at that gorgeous white filling...