Mid sems are over, as of yesterday, but I decided on an early celebration splurging on these babies on Thursday.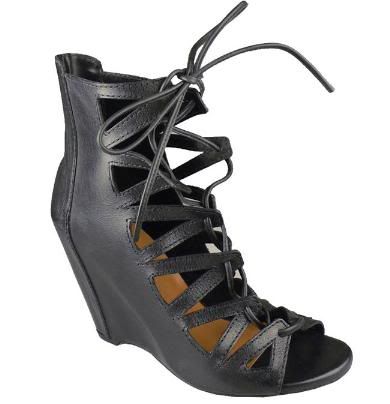 I really need to work on my photo aesthetic skills...
Most expensive pair of shoes I've ever bought, but I've been lusting over these for almost a month now, and have been wanting shoes like these for the past few months. I've figured at age 20 it's time to master the art of wearing high heels, and as these are wedges this is a nice way to start. The SA was telling me how comfortable they are, and after trying them on I heartily concurred, however after yesterday's effort my inexperienced feet were doing a little disagreeing... No real complains though as the boy agrees that these look hot and I can't evolve from a baby giraffe in just one day.
A lot has happened lately, well not really a lot, but things that have me making mental notes to blog about like the incredible dust storm on Tuesday — I wish I'd taken photos(!) — and, well, okay, not really that much. Just expect more frequent updates from me!
Things on the agenda:
Compile budget; make concrete plans for next week; accounting MYOB assign; finance assign; find usb(!!); email re: uni; email re: Friday; clean room (?) (!!) (D:)